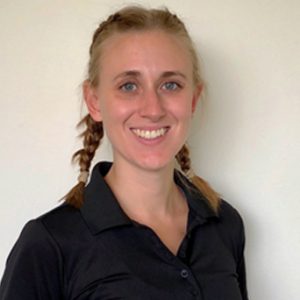 My name is Laura Olliver, I am an Accredited Exercise Physiologist. I specialise in clinical exercise prescription and the delivery of exercise and lifestyle modification programs for people who are at risk of or living with chronic disease.
I have extensive experience helping individuals with chronic diseases and musculoskeletal conditions. I am passionate about helping people achieve their goals and challenging them to go further.
Through the medium of exercise, I have been able to help a young girl with cerebral palsy walk without a frame for 25 meters and have the confidence to stand unassisted. These achievements opened doors that she didn't think were available to her, such as the possibility of running.
Fun Fact: In my free time you will find me hiking, rock climbing or canyoning in the Illawarra or the Blue Mountains with my partner. I also enjoy travelling and in September I joined my dad on the four-day hike along the Inca trail to Machu Picchu.