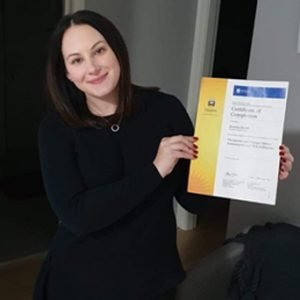 Jessica Etcell is an enthusiastic occupational therapist with 5 years experience working with people who have disabilities and complex conditions requiring assistance with their daily tasks. She is passionate about enabling clients to maintain and regain as much independence as possible with the tasks that are meaningful to them.
Jessica has extensive experience with wheelchair assessments, driving assessments, equipment prescription and vehicle modifications as well as providing strategies for fatigue management and falls prevention in the home, community and workplace. She is passionate about providing evidence based, gold standard practice and keeping up to date with the latest technologies and therapy strategies to ensure clients are getting the best care possible to help them achieve their goals.
Fun fact: I have a serious sweet tooth and love for dessert, and counter this by spending my weekends on long coastal walks.