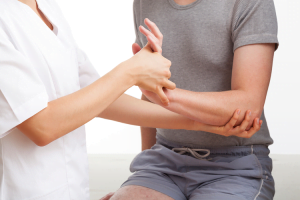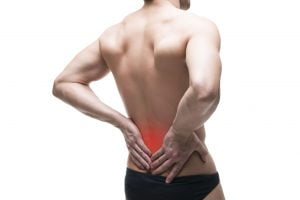 Soft Tissue assessment and rehabilitation
We know that long, flexible muscles, are healthy muscles. Soft tissue is an umbrella term that incorporates muscles, tendons, fascia, and ligaments. Soft tissue injuries can occur from a variety of factors including sporting injuries, repetitive stress over a period of years – such as poor posture or repetitive working duties, acute incidents such as car accidents, and hormonal imbalances. Treatment involves a hands-on approach to reduce muscle tension, with a focus to restore movement patterns and prevent injuries occurring in the future.
Our soft tissue service may be beneficial if you are currently experiencing:
Back pain
Hip, knee, and ankle pain
Rotator cuff and shoulder injuries
Tennis and Golfer's elbow
Jaw pain
Sciatica
General sprains and strains
Carpal Tunnel Syndrome
De Qervain's Tenosynovitis
Our clinicians will work with you encompassing a variety of hands-on and exercise-based treatment to improve flexibility and strength, and injury education to get you back into the things you love.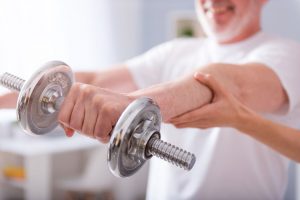 Neurological Assessment & Rehabilitation
Our team has extensive experience working with clients who are living with a variety of neurological conditions. Neurological rehabilitation will consist of supporting an individual to be as independent as possible in their daily life. For some, this may include focusing on improving upper limb function through motor relearning, and goal-oriented therapy, whereas for others it may be to improve reduced cognitive functions, or prescribing specialised equipment.
Our neurological rehabilitation incorporates the use of state-of-the-art equipment and current research to improve function, and promote independence in our daily living tasks.
Our Clinicians are also skilled in splinting and casting.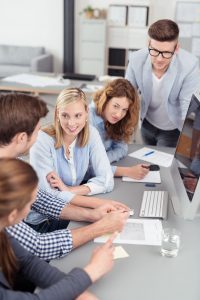 At work assessments
We know that injuries can happen anywhere, and one of these places are at work. To help prevent further injuries, and worsen an injury you may currently have, we have developed our 'at work assessment' which focuses on reviewing the work environment holistically. This can include looking at your workstation and your posture to minimise the risk of hand, arm, neck and back injuries by providing timely and expert advice.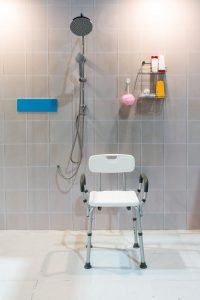 Equipment Prescription
We understand that equipment may be needed to maximise your safety and independence in certain times of your life. This can include after a neurological or traumatic event and following surgery. Our team has extensive experience in assessing, recommending and prescribing common and complex equipment for our clients.
If you or a loved one required general or specialised equipment to improve their safety and improve their independence, then give our team a call on 02 8234 8854 so our team can help.