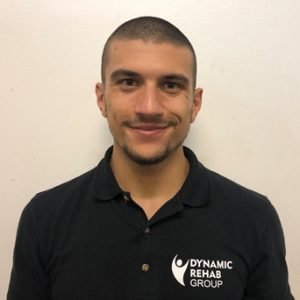 Pete 'Pete the OT' is a driven Occupational Therapist who is committed to assisting his clients achieve their goals. Pete was first driven to Occupational Therapy given the open-nature of the role, allowing him to work with clients in any capacity, to achieve their goals.
Having worked in general and neurological rehab, and complex and catastrophic injuries, Pete has focused on his skills as a Neurologically focused therapist, specialising in cognitive and upper limb rehabilitation. Pete believes the key to achieving your goals is having a positive mindset towards your goal and current ability, and your therapist staying up-to-date with leading evidence.
Fun fact: I love martial arts, and have a real passion for Brazilian Jiu Jitsu.